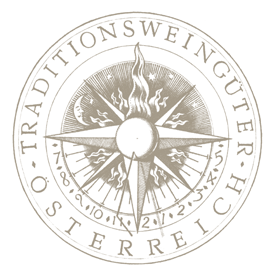 Vineyard classification of the
Association of Traditional
Austrian Wine Estates
The same quality does not grow everywhere that vines are planted. There is an age-old wisdom amongst vintners that there are vineyards which, when carefully tended each year, consistently yield exceptional wines. Of course, there are other vineyards that deliver only good or somewhat mediocre wines.
Some parameters for maintaining excellent vineyards, however, are wellknown. But this cannot be looked at as a single fact in itself, because meager soils alone are not responsible for the growth of a great wine. There is always the essential combination of soil structure, rainfall, air flow, exposition, height and, of course, temperatures throughout the year – especially their day and nighttime differences.
So far, until now, it has not been possible for scientifically-based comparisons and evaluations to be made of the world's terroirs. Year after year, the vintners, especially those whose families have been growing vines in the same locations for generations, know exactly which sites are yielding wines with the utmost finesse, the richest character, the longest life.
Based on these qualities and considerations, the Österreichischen Traditionsweingüter - the Association of Austrian Traditional Wine Estates - was founded in 1992 with the purpose of classifying the outstanding vineyard sites of the Danube region.And to help orient consumers to the wide variety of wines that the sites offer.
For nearly two decades, the members of this association have carefully observed and analyzed the development of each others' wines from the sites along the Danube in the winegrowing areas of Kamptal, Kremstal, Traisental and Wagram. The result of the analysis was presented with the "Klassifikation 2010", in which 52 vineyards were designated as "Erste Lage". In the coming years, this will be refined and verified, of course – meaning that the vineyards could either become even more significant or else could they could prove to be not adequate for Erste Lage status.
In 2011 the Association of Traditional Austrian Wine Estates began to invite top Danube region wineries that are not yet association members to lend their knowledge and experience to the classification process. Because the circle of those estates contributing to the classification process should be expanded, the classification is viewed as a "work in progress" - one that actually could go on for years, if not decades.
The ultimate goal, however, is to establish this classification as a part of the wine law. With the "Klassifikation 2012", there are altogether 62 vineyard sites that can carry the Erste Lage designation on the bottle label. This also requires – as with the DAC regulation – that just the two most traditional grape varieties of the Danube region, Grüner Veltliner and Riesling, can be used for these wines, and these must be vinified in a dry style.